Black Friday deal active - scroll down
Black Friday Deal: Gift dreams & 2019 running goals with Stryd
What is the most joyful run of the year?
Our most joyful run is the one that takes place on Christmas morning.
You roll out of bed early after deep dreams about the food, family, and friends that surround the holidays.
A peek out the window shows a fresh dusting of snow and pristine roads waiting for you to leave your mark.
You lace up your shoes and head out. Each impact is softened by the white powder. It is an easy run.
No pressure rests on your shoulders. There is no time or pace to hit. There is even no pressure to hurry back home.
(Unless, you need to hurry back for that grand, mouthwatering holiday breakfast spread.)
Today, you get to fully enjoy the spirit and sport of running in its purest form.
In fact, today is more than just an easy run.
This run is a celebration of everything you accomplished over the last year. Each minute allows you to reflect on your successes and your pains.
Plus, it is your first chance to think towards your desires for next year.
Does next year involve a marathon, or even, an ultra marathon? Will it be about qualifying for that long-desired Boston Marathon?
There is nothing better than having big running goals.
Today, we want you to help you and a friend dream bigger than you ever have before.
We are doing a Give & Get Black Friday deal.
From today until November 26, you can buy two Stryds for $345.60 ($52.40 off).
One Stryd is for yourself and the other is a gift for a dear friend.
This is the best deal we have offered on Stryd this year. You are getting $26.20 off per Stryd.
Why do we offer a discount of $26.20 per Stryd? Well, that discount is the distance of a marathon in miles.
Yes. We are going to give you a dollar off for every mile in a marathon.
It is a nod to the fact that we know many Stryders are either planning to run a marathon in the next year or aspire to.
Now, it is your decision. Do you want to accomplish something great in 2019? Do you want to build running momentum into the new year? Do you want to give a personal-record setting gift this holiday season? Click below to order Stryd. We will help empower you and a friend this holiday season.
Click here to order 2x Stryd with a discount of $52.40 off.
Remember: this deal is only available until November 26. Order now to secure your gift of Stryd.
STRYD SAVES YOU $656+?
Up until now, running power was practically only available to elite runners and would cost $10,000+ USD to measure in a lab. But we knew that performance-oriented runners would use power — only at an affordable price — so we decided to get the price down so low ($199) that Stryd will pay for itself 3 times in one year of running.
Yes, Stryd will pay for itself 3 times in just one year of running.
How? Here is our astonishing proposition:
- Stryd will 'upgrade' your GPS watch to an unseen level so you will have no desire to buy a new watch ($300+ value)
- You will satisfy your racing desire more frequently with ground breaking results with Stryd's power pacing -- no more wasted races ($120+ value)
- Save time planning for a race course — no more fiddling with course recon, printing pace bands, or making special trips for practice runs ($75+ value)
- Your next running book comes free with Stryd: access expert form-enhancing run drills, race planning webinars, and training plans with your purchase ($161 value)
That is just the tip of the iceberg. If you promise to report your results to us in the first 30 days of running with power, we are prepared to ship you Stryd for just $199 today.
YOU ARE COVERED

Our one year warranty (two years in the EU) keeps you running with power.

30-DAY TRIAL NO RISK

No worry returns. Just email us in the first 30 days!

WORLDWIDE SHIPPING

Stryd ships worldwide. Our technology is used in over one hundred countries.
FELLRNR

"At $199 I think that Stryd is good value for money, and it's one of the few devices that I would replace unhesitatingly if I lost it."

RUNNER'S WORLD EDITOR'S PICK

"We like the simple number (power) that shows how hard you're working."

TRIATHLETE

"A power meter can help you establish and maintain the correct pace, even on courses where establishing the right rhythm is difficult."
When was the last time you felt like a million bucks at the finish line?
No, really. When did you truly feel like a million bucks? Think back.
Envision the perfect race day. You followed your plan religiously. You crushed your personal record by 20%+. The entire race day exceeded your expectations. You walked out of the finishing chute to endless high fives because everyone knew you had done it.
Has it been a while? A bit too long?
There are tons of runners suffering, just like you. You see tons of them every race. They are hunched over after the run, gasping for air, and barely able to talk. Totally burnt out of energy. Totally powerless.
They pushed themselves over the limit. They went way over their limit to the breaking point. Once a runner "breaks", they cannot put themselves back together in a race. Their day is over.
Let's say it like it is: race day is chaos.
Injury risk skyrockets when you "break." That is when you damage your muscles so much that you need weeks to recover. The discomfort of running is immense. You can barely salvage a gritty jog to the finish line to save face.
It is not your fault either. The excitement of race day will pull even the best runners into running over their limit.
It is time to get back to that "million bucks" feeling...
to close out a race strong...
to know you made good on your training...
to look at the clock at the finish line and fill with pride.
The solution? Stryd's power meter.
Stryd measures the exact amount of energy you exert at any given moment. You learn how to run to your limit, but not over it. Power adapts to any race course in real time, so there are no unexpected surprises. With Stryd, you can predictably turn in excellent race results instead of "breaking."
BUILT FOR YOU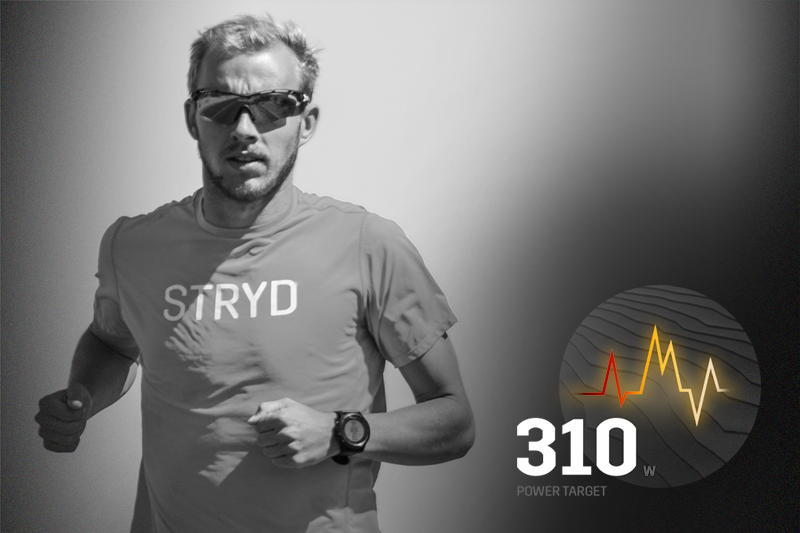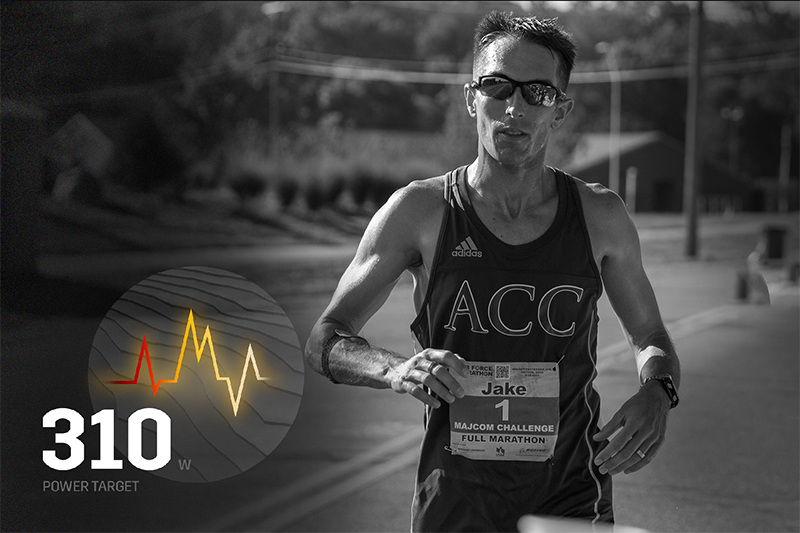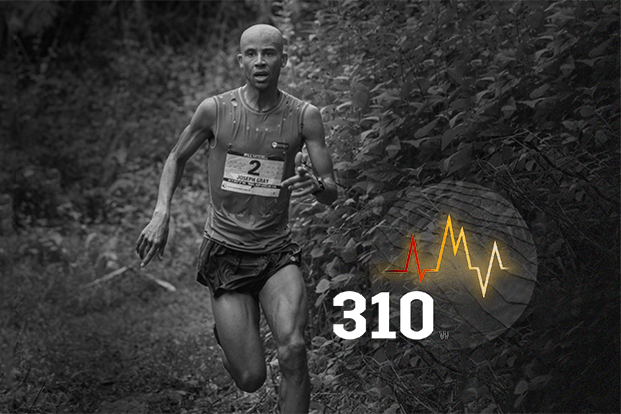 BEST IN CLASS COMPATIBILITY
Forerunner
FR 230
FR 235
FR 630
FR 645 & 645M
FR 920XT
FR 735XT
FR 935
Fenix
Fenix 2
Fenix 3
Fenix 3 HR
Fenix 5, 5S, 5X
Fenix 5 Plus, 5S Plus, 5X Plus
Vivoactive
Vivoactive
Vivoactive HR
Vivoactive 3 & 3 Music
Polar Vantage
Polar Vantage V
Polar Vantage M
Apple Watch
Series 2
Series 3
Series 4
Samsung Watch (via Sporty Watch)
Gear S2
Gear S3
Gear Sport
Gear Fit2
Gear Fit2 Pro
Galaxy Watch
Suunto Ambit
Ambit 3
Ambit 3S
Ambit 3 Peak
Ambit 3 Vertical
Training Platforms
Training Platforms